Caterpillar : Used handling material from Caterpillar
Dealerships, Distributors, Traders & Sellers Caterpillar
ILE DE FRANCE MANUTENTION

7 ads

Loutz Chariots Elevateurs

2 ads

BERGERAT MONNOYEUR POLSKA Sp. z o.o

2 ads

SARL Andréoni et fils

1 ad

HANDELSONDERNEMING VAN J.D. VAN PIJKEREN

1 ad

EDDY MOERMANS HANDELSONDERNEMING BV

1 ad

GUAINVILLE INTERNATIONAL

1 ad

Obra Pública y Agroindustrial, SL

1 ad

LEEIJEN TRADING B.V.

1 ad

MANAIN ELEVACIÓ S.L.U

1 ad

Adamex Spółka Jawna A.K.W. Kosowscy

1 ad

Talleres Dozer 2000 SL

1 ad
---
Caterpillar (CAT) is an American company mainly specializing in the production of construction equipment and agricultural machinery.
The society founded at the beginning of the 1800s was first named «Caterpillar Tractor Co». It has borne its present name, Caterpillar Inc., as of 1983.
Caterpillar Inc. is currently present on multiple markets, among these the markets of telescopic handlers and forklift.
On Europe Forklift, you can find the advertisements of all sorts of new and used handlers and forklift produced by the company.
Latest ads published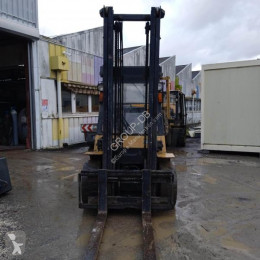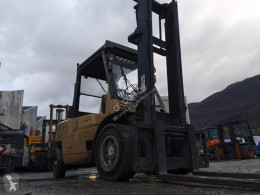 Caterpillar DPL40 used diesel forklift
FRANCE -

Savoie

- Serrières En Chautagne
4
Caterpillar GC45K-SWB used gas forklift
NETHERLANDS - Raamsdonkveer

5
Caterpillar EP20NT Forklift used
NETHERLANDS - Raamsdonkveer

1
Caterpillar EP 25 EP20PNT used electric forklift
FRANCE -

Bouches-du-Rhône

- Aix En Provence
7
Caterpillar N020N2 pallet truck used
5
Caterpillar GC70KY used gas forklift
6
Caterpillar NOH10N reach truck used
7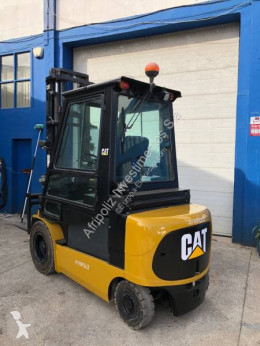 Caterpillar EP 35 K used electric forklift
Afripoliz Investimentos S.a
ILE DE FRANCE MANUTENTION

7 ads

Loutz Chariots Elevateurs

2 ads

BERGERAT MONNOYEUR POLSKA Sp. z o.o

2 ads

SARL Andréoni et fils

1 ad

HANDELSONDERNEMING VAN J.D. VAN PIJKEREN

1 ad

EDDY MOERMANS HANDELSONDERNEMING BV

1 ad

GUAINVILLE INTERNATIONAL

1 ad

Obra Pública y Agroindustrial, SL

1 ad

LEEIJEN TRADING B.V.

1 ad

MANAIN ELEVACIÓ S.L.U

1 ad

Adamex Spółka Jawna A.K.W. Kosowscy

1 ad

Talleres Dozer 2000 SL

1 ad

Zeppelin Österreich GmbH - Fil. St. Florian

0 ad

Zeppelin Baumaschinen GmbH

0 ad