Latest in Construction Equipment
JCB expands their range of handlers
05/28/2015 11:25:52 am
05/28/2015 11:23:53 am
Via-Mobilis - Mise à jour : le 05/28/2015 11:25 am - By
Margot MOTTARD
The English manufacturer, JCB, offers 3 new models of telescopic handlers JCB 516-40, JCB 525-60 Hi Viz and JCB 540-200, completing their range of 30 models.
The JCB 516-40 telescopic handler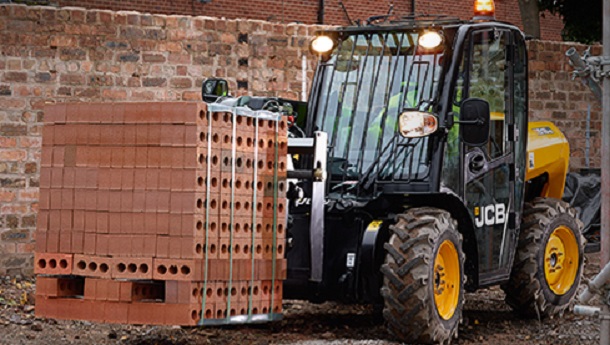 1,8 metre high and 1.56 metre wide, the 516-40 JCB handler is the smallest of the British manufacturer's range. Combining the features of a compact loader, a wheel loader and a forklift, this JCb compact telescopic handler is very versatile. Very manoeuvrable, it can work in narrow areas such as glasshouses, small agricultural farms, multi-storey car parks or narrow construction sites.
Equipped with a JCB Diesel by Kohler engine meets the T3 norm levels, it saves fuel thanks to an efficient hydraulic wheel motor propulsion. The operating costs are also reduced with an high resale value.
The JCB 525-60 Hi Viz telescopic handler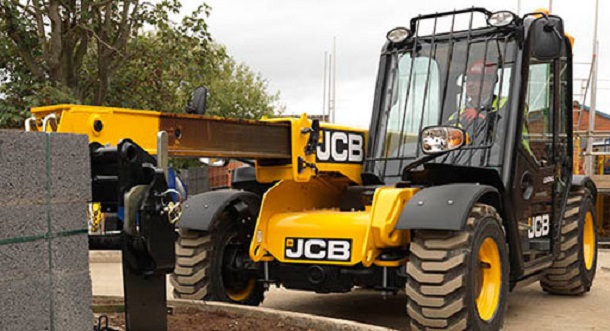 1,89 metre high and 1.84 metre wide, the JCB 525-60 Hi Viz telescopic handler has very compact dimensions, ideal for operations in narrow spaces. With 4 directional wheels, a two-speed hydrostatic transmission, this model is ideal for construction sites in cities. Its lifting capacity reaches 2.500 kg with retractable boom, 1.750 kg at full height and 800 kg with a front lift of 3,5 metres.
Following the JCB 524-50, JCB 527-55 and JCB 520-50 models with a central rear engine, this new compact telescopic handler is equipped with the new JCb Diesel by Kohler engine with Tier 4 Final/Etape IIIB emission norm. With a cab benefiting from a good view, it can reach 25 km/h. The small wheel base and 3 direction modes (directional front wheels, four-wheel drive and crab steering) makes it easily manoeuvrable. Optionaly, a limited slip transfer on the front axle improves driving on slippery floors.
The JCB 540-200 telescopic handler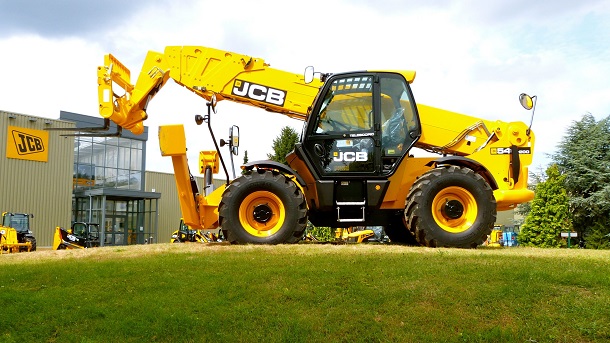 With a lifting capacity of 20 metres thanks to a lifting boom made of 5 retractable elements, the JCB 540-200 telescopic handler is the biggest of the British manufacturer's range. It goes 2 metres higher than the other machines with rigid chassis available on the market, notices JCB.. With a maximum lifting capacity of 4.000 kg, this new telescopic handler can lift a 1500 kg load up to 20 metres, or a 200 kg load up to 15,9 metres.
Equipped with a JCB Dieselmax engine, this new model of high reach telescopic handler has stabilisers that have been forwarded in order to have a better ground support when lifting heavy loads.   The JCB 540-200 is available with a large choice of fixed, extensible or swiveling platforms, for more versatility. It is easier to move it on construction sites thanks to the retractable boom.
Technical characteristics of the JCB 516-40, JCB 525-60 Hi Viz and JCB 540-200 telescopic handlers
| | | | |
| --- | --- | --- | --- |
| Model | JCB 516-40 | JCB 525-60 Hi Viz | JCB 540-200 |
| Max.lifting capacity | 1600 kg | 2500 kg | 4000 kg |
| Max. lifting height | 4 m | 6 m | 20 m |
| Engine power output | 35 kW | 55 kW | 93 kW |
| Emission norms | Tier 3 | Tier 4 Final | Tier 3 |