Still : Used handling material from Still
Dealerships, Distributors, Traders & Sellers Still
GRUMA Nutzfahrzeuge GmbH

14 ads

Loutz Chariots Elevateurs

8 ads

Activacions carretillas, S.L

8 ads

EDDY MOERMANS HANDELSONDERNEMING BV

2 ads

PFEIFER HEAVY MACHINERY BV

2 ads

LIQUIDATION WORLD SL

2 ads

Hinrichs Flurfördergeräte GmbH & Co. KG

1 ad

SARL Andréoni et fils

1 ad

HANDELSONDERNEMING VAN J.D. VAN PIJKEREN

1 ad

GUAINVILLE INTERNATIONAL

1 ad

GEST LEASE INGENIERIE

1 ad

SAS MERCIER AUTOMOBILES

1 ad

H ET S NUTZFAHRZEUGE

1 ad

TANGENTE OCASIÃO - UNIPESSOAL LDA

1 ad

Auto Transportadora Moderna Portuense SA

1 ad
---
STILL has produced forklift and handling equipment for over 50 years.
After its creation by Hans Still in 1920, the company's main profile was the reparation of electric motors. The year of 1946, however, brought the brand to a turning point as it released its first ever forklift machine, the EK 2000, an electric machine with 2 tons of handling capacity.
The sphere of production of the company expands not only to electric machines, but diesel fuelled and gas fuelled machines, storing equipment, order pickers, stackers, pallet trucks, etc.
In addition to its forklift and handling equipment, the brand offers customer-tailored intralogistics solutions services too.
Still's STILL RX70 Hydrid hybrid handling machine was awarded with several prizes.
The group executes its production activities in Germany, Brazil, France and Italy.
Latest ads published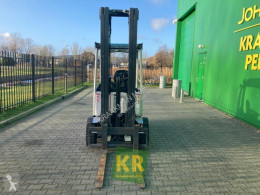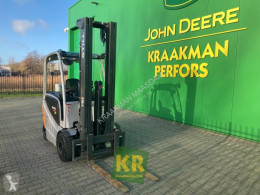 Still RX 60-25 Forklift used
2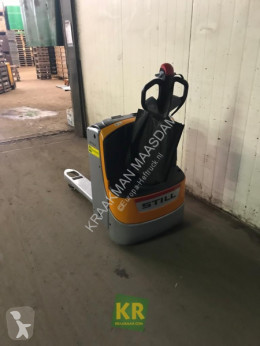 Still EXU 16 pallet truck new pedestrian
5
Still R07-20E handling tractor used
NETHERLANDS - Raamsdonkveer

7
Still OPX-L12 order picker used medium lift
NETHERLANDS - Raamsdonkveer

5
Still RX50 -10 used electric forklift
2012
15884 hours
2.32 tonnes
GERMANY - Friedberg-Derching

6
Still R60-25 used electric forklift
FRANCE -

Haut-Rhin

- Benwihr-Gare

10
Still Forklift used
4
Still FM-X 14 reach truck used
2016
7090 hours
3.7 tonnes

GRUMA Nutzfahrzeuge GmbH

14 ads

Loutz Chariots Elevateurs

8 ads

Activacions carretillas, S.L

8 ads

EDDY MOERMANS HANDELSONDERNEMING BV

2 ads

PFEIFER HEAVY MACHINERY BV

2 ads

LIQUIDATION WORLD SL

2 ads

Hinrichs Flurfördergeräte GmbH & Co. KG

1 ad

SARL Andréoni et fils

1 ad

HANDELSONDERNEMING VAN J.D. VAN PIJKEREN

1 ad

GUAINVILLE INTERNATIONAL

1 ad

GEST LEASE INGENIERIE

1 ad

SAS MERCIER AUTOMOBILES

1 ad

H ET S NUTZFAHRZEUGE

1 ad

TANGENTE OCASIÃO - UNIPESSOAL LDA

1 ad

Auto Transportadora Moderna Portuense SA

1 ad