Merlo : Used handling material from Merlo
Dealerships, Distributors, Traders & Sellers Merlo
GEST LEASE INGENIERIE

2 ads

Jaweed GmbH company

2 ads

MERKANTIL Export-Import GmbH

2 ads

Baumaschinen Puntigam GmbH

2 ads

MARINO CARRELLI ELEVATORI

1 ad

PFEIFER HEAVY MACHINERY BV

1 ad

MACHINERY RESALE BVBA

1 ad

N DROST HANDELSONDERNEMING

1 ad

Schütz Landmaschinen OHG

1 ad

Gruber Thomas KG Landtechnik

1 ad
---
Merlo products are constructed by an Italian company of the same name. The company specializes in the fabrication of telescopic handlers.
It was founded by Amilcare Merlo in 1964, with its registered seat being in the City of Cuneo, near Turin.
One of the best known products of the brand is Multifarmer, a telescopic handler which can be used for agricultural purpuses as well.
Latest ads published
Merlo ROTO 45.21 MCSS telescopic handler used
16
Merlo TF 38.10-116 telescopic handler new
5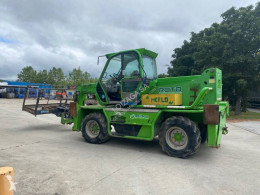 Merlo Roto 38.14 telescopic handler used
15
Merlo Roto 38.16 S 40KM/H roterende verreiker met vorken telescopic handler used
2008
6100 hours
12.65 tonnes
N DROST HANDELSONDERNEMING
8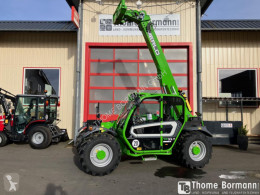 Merlo TF 33.7 G telescopic handler used
9
Merlo Roto telescopic handler used

16
Merlo Roto 50.16 MCSS telescopic handler used
4
Merlo telescopic handler used
FRANCE -

Bouches-du-Rhône

- Arles
GROUPE MOTOCULTURE MERIDIONALE RICHAUD
GEST LEASE INGENIERIE

2 ads

Jaweed GmbH company

2 ads

MERKANTIL Export-Import GmbH

2 ads

Baumaschinen Puntigam GmbH

2 ads

MARINO CARRELLI ELEVATORI

1 ad

PFEIFER HEAVY MACHINERY BV

1 ad

MACHINERY RESALE BVBA

1 ad

N DROST HANDELSONDERNEMING

1 ad

Schütz Landmaschinen OHG

1 ad

Gruber Thomas KG Landtechnik

1 ad