Manitou


Manitou : Used handling material from Manitou
Dealerships, Distributors, Traders & Sellers Manitou
Other sellers Manitou
Hanselmann Gabelstapler

97 ads

ALMACAR SYSTEMS S.L.

9 ads

Abrantes Almeida e Simoes Lda

7 ads

Loutz Chariots Elevateurs

6 ads

GEST LEASE INGENIERIE

5 ads

REBO Landmaschinen GmbH

5 ads

Richter Gabelstapler GmbH & Co. KG

3 ads

Alnebal Trading Uni, Lda

3 ads

O.B.M. Baumaschinen-Gabelstapler Handels- und Vermietungs GmbH

2 ads

Obra Pública y Agroindustrial, SL

2 ads

LEEIJEN TRADING B.V.

2 ads

COMERCIAL CEMA S.L.

2 ads

MAQUIDONAS - Comércio de Veículos Pesados e Ligeiros, Lda.

2 ads

RITCHIE BROS AUCTION FRANCE SAS

2 ads

Valdemar & Filhos, Lda.

2 ads

August Bruns Landmaschinen GmbH

2 ads

AUTO TRANSPORTADORA MODERNA PORTUENSE SA

2 ads

Jacobsen Nutzfahrzeuge GmbH

1 ad

Maropsa - Maquinas alquileres y repuestos para OP SA

1 ad

Isfort Staplertechnik GmbH & Co. KG

1 ad

VVO MAN - Truck Services

1 ad

Stand Auto Gois Comercio de Automoveis LDA

1 ad

MARINO CARRELLI ELEVATORI

1 ad

Termáquina II – Bombas e Equipamentos , Lda

1 ad

NUYTTENS TRUCKS BVBA

1 ad

PFEIFER HEAVY MACHINERY BV

1 ad

ALQUIVEN MAQUINARIA 2000, S.L

1 ad

Materiales De Construcción Alborea, S.L.

1 ad

MACHINERY RESALE BVBA

1 ad

LIQUIDATION WORLD SL

1 ad

N DROST HANDELSONDERNEMING

1 ad

Manain Elevacio, S.L.

1 ad

Fritz Brandt Landmaschinen

1 ad

Gschlecht Landtechnik

1 ad

AUTOMOCION EMMANUEL V.I. SL

1 ad

Crane & parts worldwide

1 ad

SANDOKAN, UNIPESSOAL LDA

1 ad

Talleres Dozer 2000 SL

1 ad
---
The head office of Manitou is located in the French city of Ancenis in the Loire region.
The activity of the French company is circled around three main pillars: the design, the montage and the distribution of its products of agriculture, industry and construction.
In 2014, Manitou decided to restructure its activities and created three divisions: the first one is « Material Handling & Access (MHA) » which focuses on the brand's production of forklift equipment (telescopic handlers, order pickers, pallet trucks, stackers).
The company also creates construction equipment under the supervision of its second division, « Compact Equipement ». Last but not least, its third division, the « S&S » (Services and Solutions) is in charge of all its after-sales services as well as the commercialization of the brand's truck parts.
Manitou has become one of the greatest producers of construction and forklift equipment. You may consult the advertisements related to the brand on Europe-Construction-Equipment.com.
Latest ads published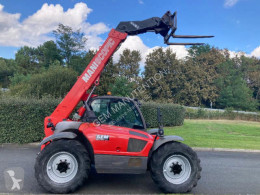 3
Manitou MLT634 120LSU SF telescopic handler used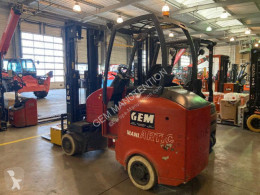 2
Manitou EMA18 used electric forklift
2
Manitou 100VJR EVOLUTION used self-propelled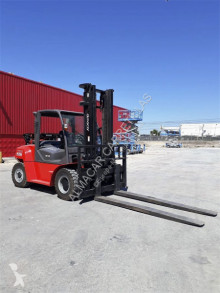 3
Manitou used diesel forklift
2017
405 hours
Spain - Almazora
8
Manitou MT 932 telescopic handler used
2018
485 hours
France - Eperlecques
(62)
3
Manitou MC25-4D all-terrain forklift new
2021
3 hours
4.25 tonnes
New
France - Eperlecques
(62)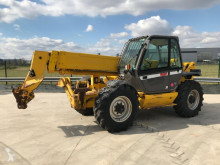 12
Manitou MT 1435 SL telescopic handler used
2007
3265 hours
3.5 tonnes

10
Manitou used diesel forklift
Do you want to tell the seller that you saved the ad?
By ticking "Yes", the seller will get an email with your contact details (name, last name, email address).
Hanselmann Gabelstapler

97 ads

ALMACAR SYSTEMS S.L.

9 ads

Abrantes Almeida e Simoes Lda

7 ads

Loutz Chariots Elevateurs

6 ads

GEST LEASE INGENIERIE

5 ads

REBO Landmaschinen GmbH

5 ads

Richter Gabelstapler GmbH & Co. KG

3 ads

Alnebal Trading Uni, Lda

3 ads

O.B.M. Baumaschinen-Gabelstapler Handels- und Vermietungs GmbH

2 ads

Obra Pública y Agroindustrial, SL

2 ads

LEEIJEN TRADING B.V.

2 ads

COMERCIAL CEMA S.L.

2 ads

MAQUIDONAS - Comércio de Veículos Pesados e Ligeiros, Lda.

2 ads

RITCHIE BROS AUCTION FRANCE SAS

2 ads

Valdemar & Filhos, Lda.

2 ads

August Bruns Landmaschinen GmbH

2 ads

AUTO TRANSPORTADORA MODERNA PORTUENSE SA

2 ads

Jacobsen Nutzfahrzeuge GmbH

1 ad

Maropsa - Maquinas alquileres y repuestos para OP SA

1 ad

Isfort Staplertechnik GmbH & Co. KG

1 ad

VVO MAN - Truck Services

1 ad

Stand Auto Gois Comercio de Automoveis LDA

1 ad

MARINO CARRELLI ELEVATORI

1 ad

Termáquina II – Bombas e Equipamentos , Lda

1 ad

NUYTTENS TRUCKS BVBA

1 ad

PFEIFER HEAVY MACHINERY BV

1 ad

ALQUIVEN MAQUINARIA 2000, S.L

1 ad

Materiales De Construcción Alborea, S.L.

1 ad

MACHINERY RESALE BVBA

1 ad

LIQUIDATION WORLD SL

1 ad

N DROST HANDELSONDERNEMING

1 ad

Manain Elevacio, S.L.

1 ad

Fritz Brandt Landmaschinen

1 ad

Gschlecht Landtechnik

1 ad

AUTOMOCION EMMANUEL V.I. SL

1 ad

Crane & parts worldwide

1 ad

SANDOKAN, UNIPESSOAL LDA

1 ad

Talleres Dozer 2000 SL

1 ad

MANITOU GLOBAL SERVICES

0 ad