Jcb : Used handling material from Jcb
Dealerships, Distributors, Traders & Sellers Jcb
PFEIFER HEAVY MACHINERY BV

29 ads

GRUMA Nutzfahrzeuge GmbH

14 ads

Baumaschinen Puntigam GmbH

7 ads

Clemens Hoping GmbH

4 ads

GRUMA Nutzfahrzeuge GmbH - Landmaschinen

4 ads

LIQUIDATION WORLD SL

3 ads

MERKANTIL Export-Import GmbH

3 ads

SOLUMAK VENTAS Y SERVICIOS SL

3 ads

Loutz Chariots Elevateurs

2 ads

Buchheister Technik GmbH

2 ads

Fricke Landtechnik GmbH

2 ads

ITAL CAR RUELLA S.R.L.

1 ad

ILE DE FRANCE MANUTENTION

1 ad

Camioes Rodolfo Unipessoal Lda

1 ad

LEEIJEN TRADING B.V.

1 ad

Odenwälder Baumaschinen GmbH

1 ad

ECOGLOBAL D INVERSIONS 21, S.L.

1 ad

N DROST HANDELSONDERNEMING

1 ad

SANDOKAN, UNIPESSOAL LDA

1 ad
---
The adventure of JCB began in 1945, the year when it started the production of farm tractors.
The name of the brand takes after the initials of its founder, Joseph Cyril Bamford.
In barely sixty years, with its innovative spirit being at the heart of its activity, JCB has become a reference brand of the construction equipment domain, as well as forklift production: the TELESCOPIC series, released in 1977, is one of the indispensable series of construction equipment today.
Latest ads published
JCB 531-70 telescopic handler used
12
JCB 531/70 Agri Super telescopic handler used
8
JCB TLT30D Teletruk TLT30 telescopic handler used
2011
11985 hours
4.9 tonnes
11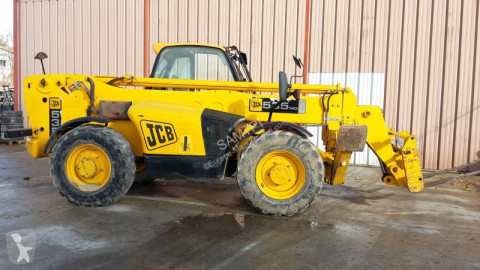 JCB 535 140 all-terrain forklift used
FRANCE -

Aveyron

- Savignac
16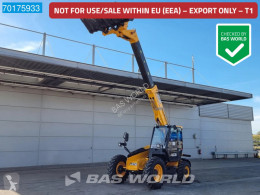 JCB 530-70 NEW UNUSED - BUCKET AND FORKS telescopic handler new

1
JCB TLT30G telescopic handler used

5
JCB 540-140 telescopic handler used
FRANCE -

Lot-et-Garonne

- Serignac
7
JCB TLT35D telescopic handler used
FRANCE -

Pas-de-Calais

- Eperlecques
PFEIFER HEAVY MACHINERY BV

29 ads

GRUMA Nutzfahrzeuge GmbH

14 ads

Baumaschinen Puntigam GmbH

7 ads

Clemens Hoping GmbH

4 ads

GRUMA Nutzfahrzeuge GmbH - Landmaschinen

4 ads

LIQUIDATION WORLD SL

3 ads

MERKANTIL Export-Import GmbH

3 ads

SOLUMAK VENTAS Y SERVICIOS SL

3 ads

Loutz Chariots Elevateurs

2 ads

Buchheister Technik GmbH

2 ads

Fricke Landtechnik GmbH

2 ads

ITAL CAR RUELLA S.R.L.

1 ad

ILE DE FRANCE MANUTENTION

1 ad

Camioes Rodolfo Unipessoal Lda

1 ad

LEEIJEN TRADING B.V.

1 ad

Odenwälder Baumaschinen GmbH

1 ad

ECOGLOBAL D INVERSIONS 21, S.L.

1 ad

N DROST HANDELSONDERNEMING

1 ad

SANDOKAN, UNIPESSOAL LDA

1 ad