Jcb


Jcb : Used handling material from Jcb
Dealerships, Distributors, Traders & Sellers Jcb
Other sellers Jcb
GRUMA Nutzfahrzeuge GmbH

14 ads

Baumaschinen Puntigam GmbH

6 ads

Seippel Landmaschinen GmbH

3 ads

LMB ANTENS RIJSBOSCH BV

2 ads

SOLUMAK VENTAS Y SERVICIOS SL

2 ads

Isfort Staplertechnik GmbH & Co. KG

1 ad

VIAN - VIATRA TRUCKS N.V.

1 ad

NUOVA EUROMACCHINE S.R.L.

1 ad

GEST LEASE INGENIERIE

1 ad

RITCHIE BROS AUCTIONEERS SL

1 ad

RITCHIE BROS AUCTION ITALY

1 ad

Materiales De Construcción Alborea, S.L.

1 ad

Manain Elevacio, S.L.

1 ad

Fritz Brandt Landmaschinen

1 ad

REBO Landmaschinen GmbH

1 ad

SANDOKAN, UNIPESSOAL LDA

1 ad

GRUMA Nutzfahrzeuge GmbH - Landmaschinen

1 ad
---
The adventure of JCB began in 1945, the year when it started the production of farm tractors.
The name of the brand takes after the initials of its founder, Joseph Cyril Bamford.
In barely sixty years, with its innovative spirit being at the heart of its activity, JCB has become a reference brand of the construction equipment domain, as well as forklift production: the TELESCOPIC series, released in 1977, is one of the indispensable series of construction equipment today.
Latest ads published
14
JCB S2046E used self-propelled
2019
10 hours
Netherlands - Wijhe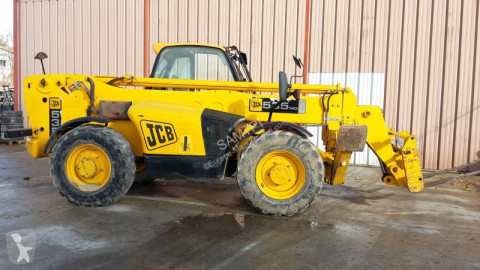 11
JCB 535 140 all-terrain forklift used
16
JCB 525 B-4 HL telescopic handler used
1981
4223 hours
France - Bourron Marlotte
(77)
6
JCB 537-135 telescopic handler used
2002
4630 hours
France - Fos Sur Mer
(13)
17
JCB TM200 knikverreiker telescopic handler used
1998
8850 hours
Netherlands - Veghel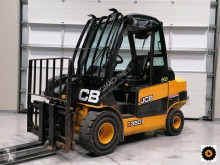 4
JCB TLT35D telescopic handler used
2015
4718 hours
France - Eperlecques
(62)
9
JCB 530-70 telescopic handler used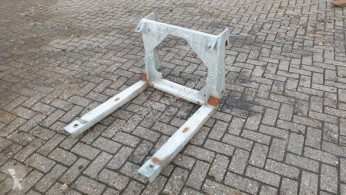 2
JCB Palletdrager 406 handling part used forks
Do you want to tell the seller that you saved the ad?
By ticking "Yes", the seller will get an email with your contact details (name, last name, email address).
GRUMA Nutzfahrzeuge GmbH

14 ads

Baumaschinen Puntigam GmbH

6 ads

Seippel Landmaschinen GmbH

3 ads

LMB ANTENS RIJSBOSCH BV

2 ads

SOLUMAK VENTAS Y SERVICIOS SL

2 ads

Isfort Staplertechnik GmbH & Co. KG

1 ad

VIAN - VIATRA TRUCKS N.V.

1 ad

NUOVA EUROMACCHINE S.R.L.

1 ad

GEST LEASE INGENIERIE

1 ad

RITCHIE BROS AUCTIONEERS SL

1 ad

RITCHIE BROS AUCTION ITALY

1 ad

Materiales De Construcción Alborea, S.L.

1 ad

Manain Elevacio, S.L.

1 ad

Fritz Brandt Landmaschinen

1 ad

REBO Landmaschinen GmbH

1 ad

SANDOKAN, UNIPESSOAL LDA

1 ad

GRUMA Nutzfahrzeuge GmbH - Landmaschinen

1 ad