Dealerships, Distributors, Traders & Sellers Haulotte
PFEIFER HEAVY MACHINERY BV

156 ads

LEEIJEN TRADING B.V.

3 ads

ALMACAR SYSTEMS S.L.

2 ads

ALQUIVEN MAQUINARIA 2000, S.L

2 ads

ILE DE FRANCE MANUTENTION

1 ad

Camioes Rodolfo Unipessoal Lda

1 ad

Juben Maquinaria S.L.

1 ad

SAS MERCIER AUTOMOBILES

1 ad

HOLLAND TRADING TRANSPORT & REPAIR BV

1 ad

Rothlehner Arbeitsbühnen GmbH

1 ad

Tranalem Europa S.L.

1 ad
---
The Haulotte Group specialises in the construction of forklift equipment, and essentially of equipment dedicated to the lifting of personnel and load.
The French company was founded as Pinguely, it was then re-named Pinguely-Haulotte in 1979, and no earlier than 2005 was the brand given its present designation.
In its beginnings, the enterprise constructed mobile cranes, and later on, it commenced the production of other articles as well, such as: telescopic handlers, scaffolding, shoring modules and above all, aerial platforms of famously high adaptability. The company's aerial platforms are capable of attaining great heights and are available in articulated, telescopic and automatic models.
The brand's reputation has further increased over the last years thanks to its wide selection of products.
Today, Haulotte is present in 30 countries through its various construction sites.
Latest ads published
Haulotte HTL 4010 telescopic handler new
2022
New
Material warranty
FRANCE -

Val-d'Oise

- Goussainville Cedex
ILE DE FRANCE MANUTENTION
10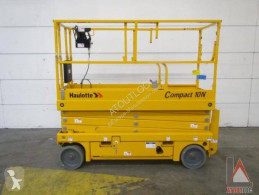 Haulotte Compact 10 N new Scissor lift self-propelled
FRANCE -

Nord

- Escaudain
14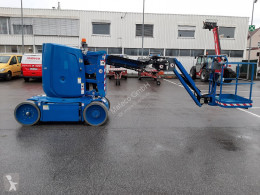 Haulotte HA12 CJ+ used articulated self-propelled
11
Haulotte Compact 10 RTE used Scissor lift self-propelled
11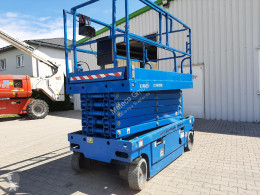 Haulotte Compact 14 used Scissor lift self-propelled
13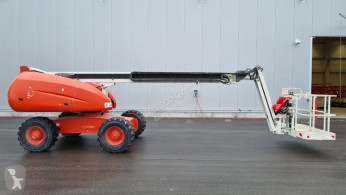 Haulotte H16 TPX used telescopic self-propelled
10
Haulotte Compact 8 used Scissor lift self-propelled
FRANCE -

Nord

- Escaudain
2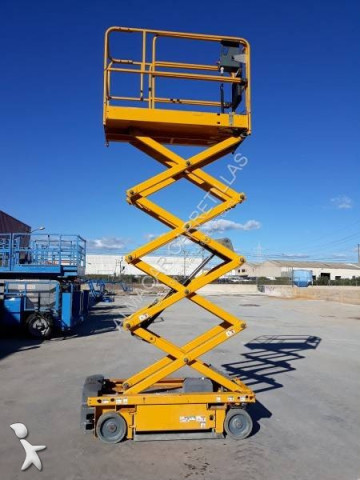 Haulotte Optimum 8 OPTIMUM-8-AC used Scissor lift self-propelled
PFEIFER HEAVY MACHINERY BV

156 ads

LEEIJEN TRADING B.V.

3 ads

ALMACAR SYSTEMS S.L.

2 ads

ALQUIVEN MAQUINARIA 2000, S.L

2 ads

ILE DE FRANCE MANUTENTION

1 ad

Camioes Rodolfo Unipessoal Lda

1 ad

Juben Maquinaria S.L.

1 ad

SAS MERCIER AUTOMOBILES

1 ad

HOLLAND TRADING TRANSPORT & REPAIR BV

1 ad

Rothlehner Arbeitsbühnen GmbH

1 ad

Tranalem Europa S.L.

1 ad