Latest in Construction Equipment
Telescopic handlers : Liebherr introduces their 8 new models
11/16/2017 10:10:57 am
Liebherr just announced the sale, in 2018, of a new range of telescopic handlers, made of 8 models in 26 different versions. This range will be divided into two product types : the top-of-the-range models (suffix S) for materials handling or for production applications and the other models for stacking and lifting applications.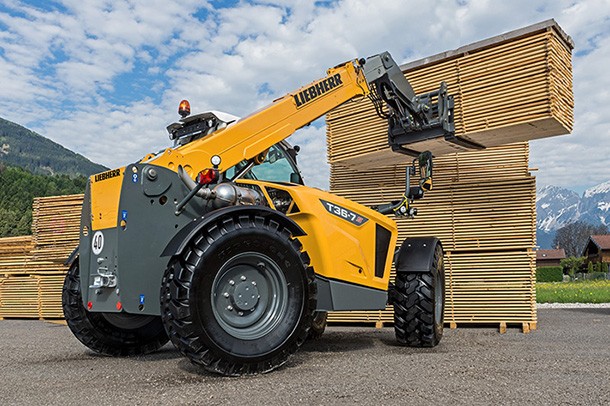 A complete range to meet everybody's needs
The new telescopic handlers are available in different sizes (from 6 to 9 meters) and offer several load capacity (from 3 to 6 tons). All models from this range will be equipped with a diesel engine designed by Deutz that scrupulously meets the European norms on exhaust gas emissions.  These telescopic handlers will also be comfortable on rough terrains. They have the single electronic start-up when starting the handler and the automatic parking brake when needed.
Machine combining safety and performance
The designers of these telescopic handlers wanted to to grant their clients' wishes in terms of safety but not to the detriment of performance. The cab has a maximum visibility and the dashboard is intuitive and ergonomic, which helps using the machine for the first time. Thus, the driver can be focused and pay attention to what he is doing. It is possible to add additional options depending on your activity, for instance protection grids or a reversal fan for the radiator maintenance.