BUY :
Used forklifts : telescopic handler, reach truck, pallet truck, stacker, aerial platform
Europe-Forklift.com, your dedicated portal for the sale and purchase of material handling and warehousing equipment. Choose among more than 4 949 ads of used forklift !
Europe-Forklift.com, the specialized website for the sale of your used material handling equipments.
Material handling and warehousing equipment news :
New forklifts release, material handling equipment manufacturers, regulations, exhibitions,…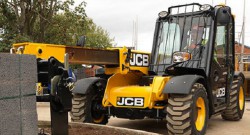 JCB expands their range of handlers
The English manufacturer, JCB, offers 3 new models of telescopic handlers JCB 516-40, JCB 525-60 Hi Viz and JCB 540-200, completing their range of 30 [...]
New automated E'gv Compact vehicle from Egemin
The specialised manufacturer in automated supply chain launch its new compact AGV.[...]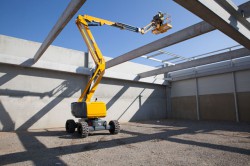 New range of articulated boom lift Haulotte HA16 RTJ
Perfect for construction works, finishing and maintenance works, the new range of boom lift from Haulotte HA 16 RTJ was specially designed to meet the[...]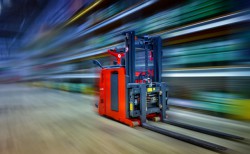 Zoom on the Fenwick L06 AC platform pallet stacker
Mainly used for to handle thin pallets, in warehouse or in narrow aisles, the L06 AC pallet stacker from Fenwick is now the number one supplier for th[...]
Europe-Forklift.com is a classified ad website specialising in used, new or damaged material handling equipments
It helps buyers and sellers of the material handling market get in contact (buy / sell / lease).
Read and place ads of used forklifts according to the make, range, model, type, price.
Sale of used material handling equipments, from aerial platform to pallet truck :
forklift, telescopic handler, reach truck, pallet truck, stacker, all-terrain forklift, aerial platform
Other Websites of the Group: