BUY :
Used forklifts : telescopic handler, reach truck, pallet truck, stacker, aerial platform
Europe-forklift.com, your dedicated portal for the sale and purchase of material handling and warehousing equipment. Choose among more than 4 528 ads of used forklift !
Material handling and warehousing equipment news :
New forklifts release, material handling equipment manufacturers, regulations, exhibitions,…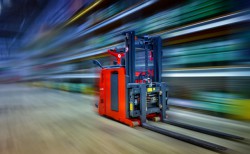 Zoom on the Fenwick L06 AC platform pallet stacker
Mainly used for to handle thin pallets, in warehouse or in narrow aisles, the L06 AC pallet stacker from Fenwick is now the number one supplier for th[...]
New handling equipments
By Margot MOTTARD - ECI - 09/18/2014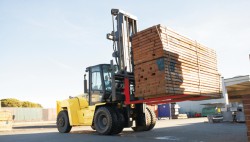 New forklift range: the h8-16xm-6 !
Hyster just launched their new forklift range, the H8-16XM-6. These new forklift trucks have a 8 to 16 tonne lifting capacity and stand out with their[...]
New handling equipments
By Sonia NAGEL - ECI - 08/21/2014
Europe-forklift.com, the specialized website for the sale of your used material handling equipments.
EUROPE FORKLIFT is a classified ad website specialising in used, new or damaged material handling equipments
It helps buyers and sellers of the material handling market get in contact (buy / sell / lease).
Read and place ads of used forklifts according to the make, range, model, type, price.
Sale of used material handling equipments, from aerial platform to pallet truck :
forklift, telescopic handler, reach truck, pallet truck, stacker, all-terrain forklift, aerial platform
Other Websites of the Group: